PROJECTS COMPLETED

LINKS
Partage Plus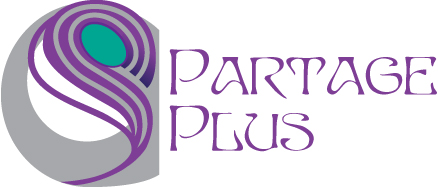 The Partage Plus is a 24-month EU project on digitizing documentation of works of art and architecture in the Art Nouveau style (objects, artworks, posters and buildings) and publishing them on Europeana, the major portal on the European cultural heritage, in the amount of more than 75,000 items (including 2,000 3D models). Thus, the project is to create an access point to information (through the project website) and digital content (through Europeana) on the European cultural heritage of the Art Nouveau period. Furthermore, Partage Plus is to provide a means and a structure for the digitisation of content from different domains and different countries and making it available to users of Europeana. It will also use existing Art Nouveau records in Europeana and encourage others with relevant collections to do the same.
The amount of content that is to be added to Europeana throughout the Partage Plus project represents a significant increase in the quantity of Art Nouveau content available on the Web. Within the scope of Partage Plus grand masterpieces of the Art Nouveau period as well as outstanding examples from the collections of the collaborating institutions will be made accessible to Internet users. Moreover, the diversity of objects and styles from the different European countries that are to be recorded in Europeana will prove the immense versatility and complexity of Art Nouveau. Because of this, Partage Plus can count on an immense interest from a range of specialists, and from the public in general, who wish to know more about the masterful creations in this imaginative style.
The project is being managed and coordinated by the Collections Trust (UK). Together with them, there are 23 partner institutions from 17 European countries that partake in the project and contribute Art Nouveau content from their specific regions to Europeana. The full list of the project participants include Collection Trust (UK), Aveiro City Museum (Portugal), Design museum Gent (Belgium), Drents Museum (Netherlands), the Weiss (Poland), Röhsska Museum (Sweden), Istituto Centrale per il Catalogo Unico (Italy), Iparmûvészeti Múzeum (Hungary), Institut royal du Patrimoine artistique (Belgium), Koninklijke Musea voor Kunst en Geschiedenis (Royal Museums of Art and History, Belgium), MAK (Austria), Bildarchiv Foto Marburg (Germany), Museu Nacional d'Art de Catalunya (Spain), Muzej za umjetnost i obrt (Croatia), National Museum in Warsaw (Poland), National Board of Antiquities (Finland), National Technical University of Athens (Greece), Rörstrand Museum (Sweden), World Art Collections Exhibitions (UK), Steinbichler Optotechnik (Germany), Jugendstilsenteret (Norway), Urban Planning Institute of the Republic of Slovenia, and Umìleckoprùmyslové museum (Czech Republic).
Project`s official website: http://www.partage-plus.eu/
&nbsp